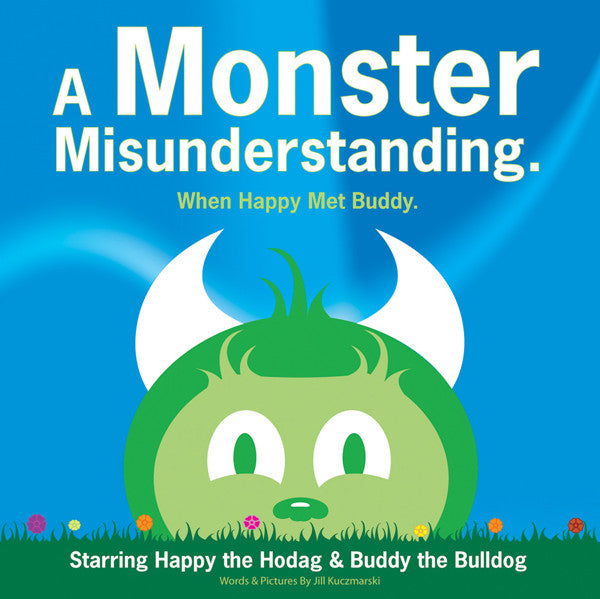 Hodag Book : A Monster Misunderstanding
What is a hodag and how did one become friends with a bulldog? (Because everyone knows hodags EAT bulldogs—but only once a month and only on a Sunday.) A prequel to Tales From the Trees and a little more lore from the history of the hodag.
Full-color illustrated picture book for kids starring Happy the Hodag & Buddy the Bulldog. (2007)
Price Includes FREE Shipping From Time of Fulfillment.
6" x 6"  :  36 pages  :  Soft Glossy Cover  :  Perfect Bound.
Hodag Book : A Monster Misunderstanding