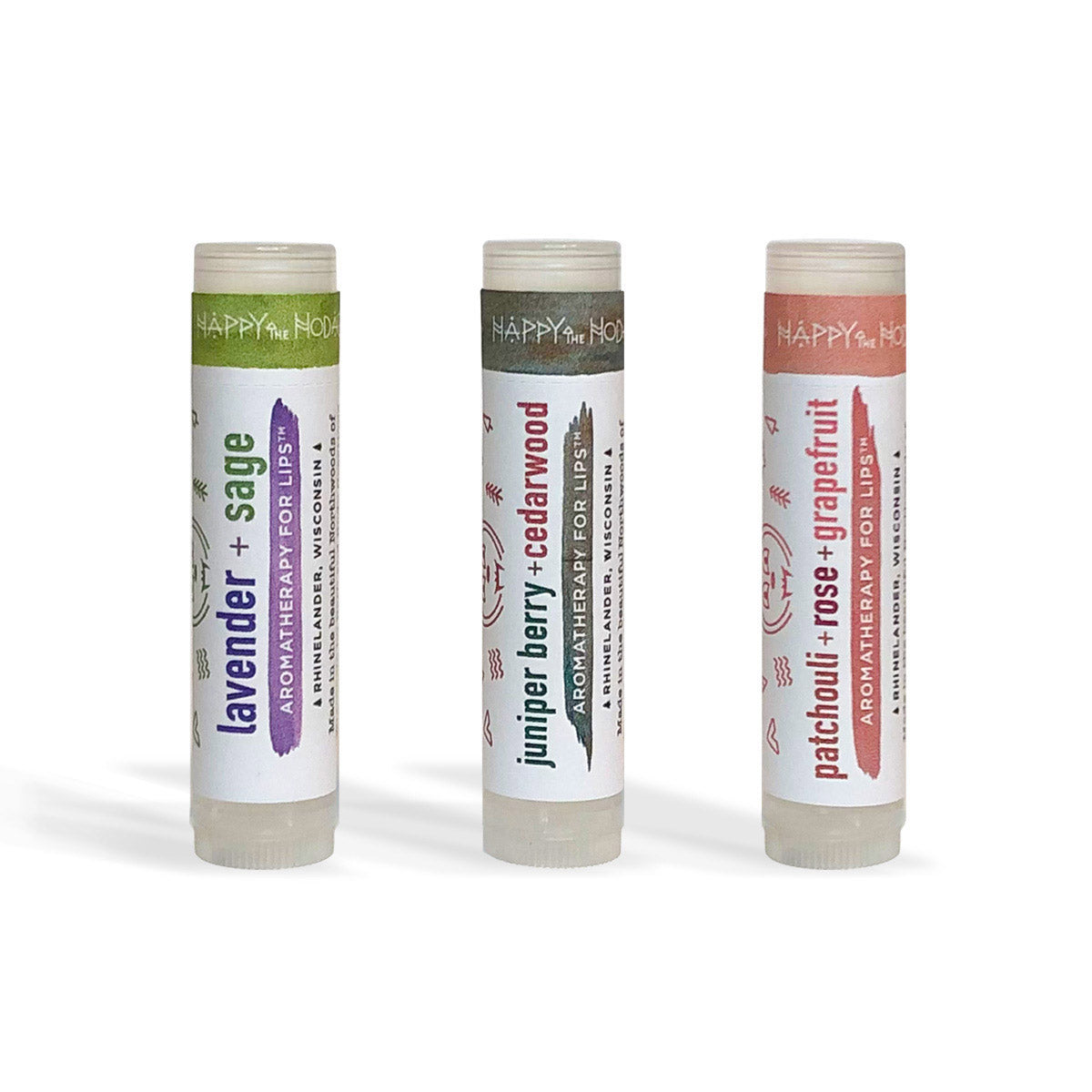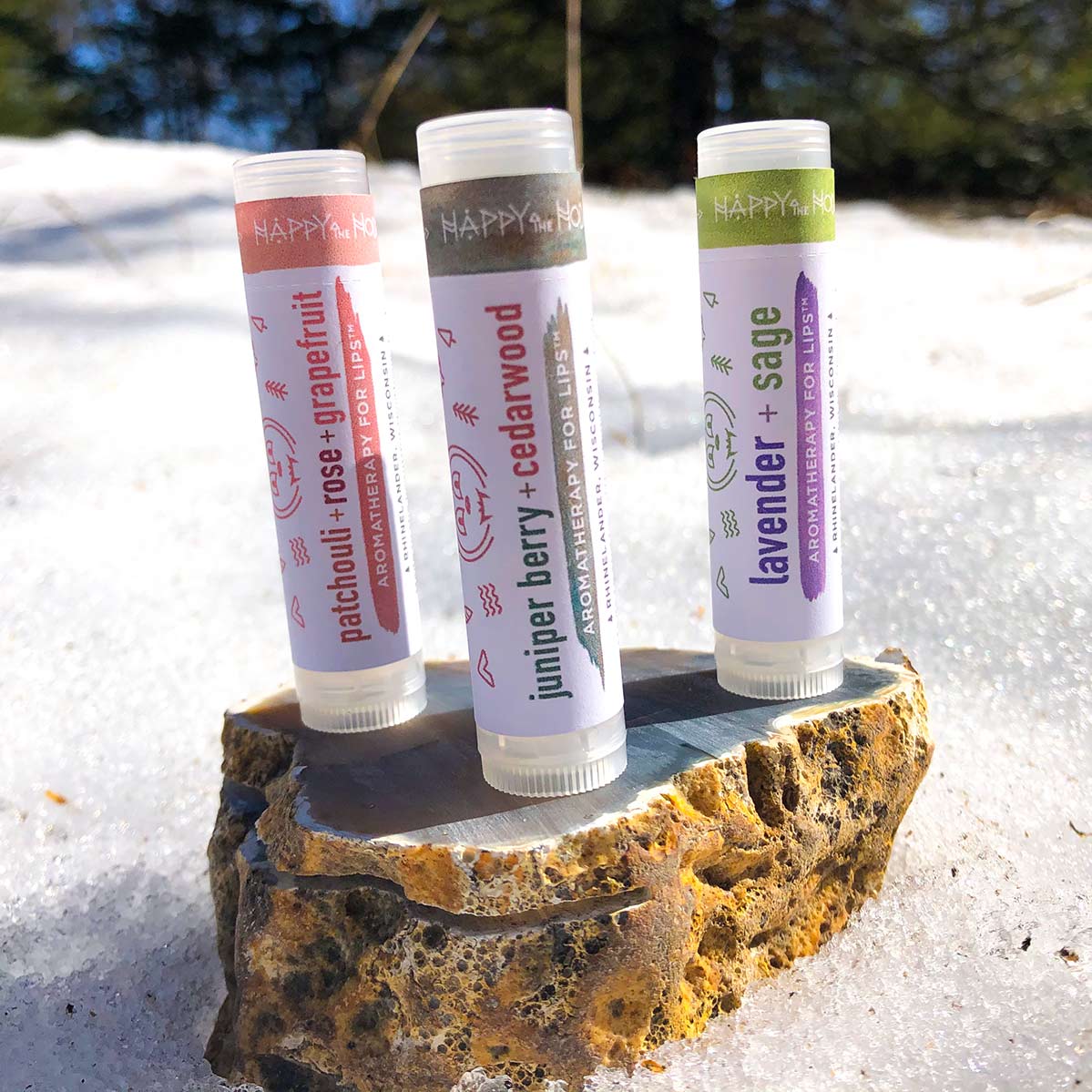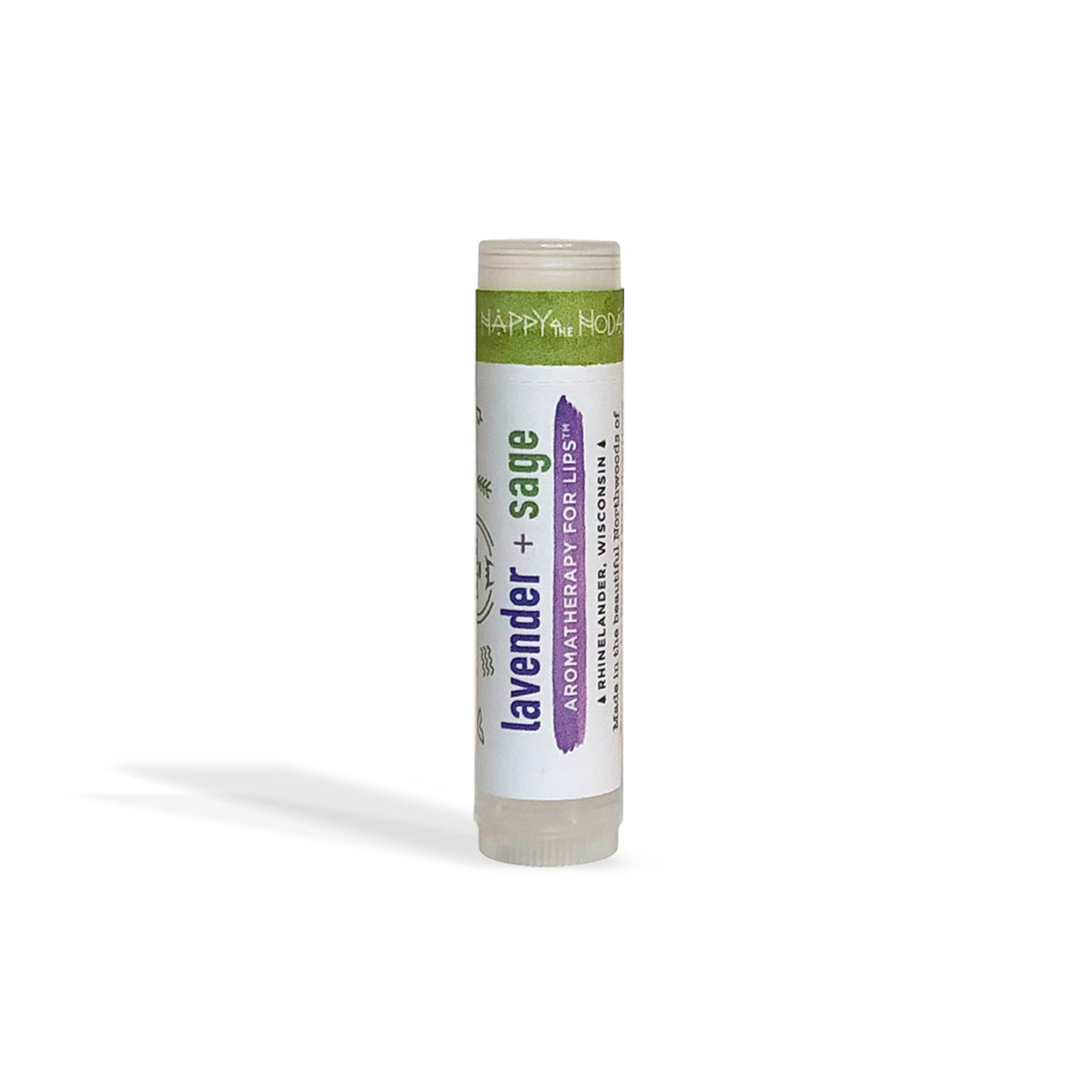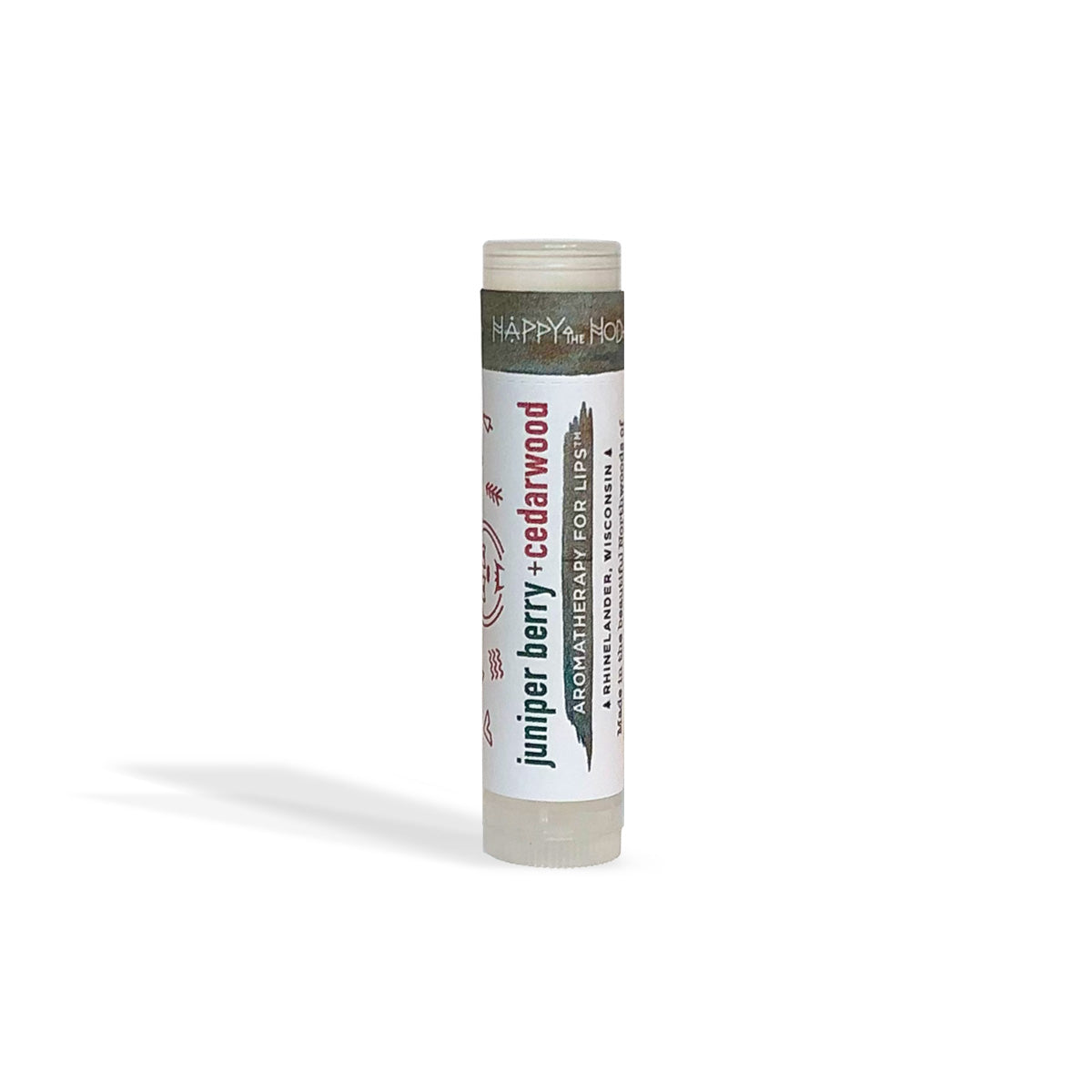 Essential Oil Lip Balms : Aromatherapy for Lips
Protect your lips with hydrating local beeswax and reward your nose with carefully curated essential oil blends.

Our Juniper Berry and Cedarwood essential oil blend is woodsy, warm and fresh, promoting relaxation + calm.
Our Lavendar and Sage essential oil blend is fresh, slightly floral, clarifying and uplifting,  promoting relaxation + calm + clarity.
Our Patchouli, Rose and Grapefruit essential oil blend has the lightest touch of patchouli's iconic sweet musk blended with the uplifting, energizing and calming aromas of rose and grapefruit essential oils. The unique aroma from this pairing is uplifting + energizing + comforting.
Happy the Hodag's Aromatherapy for Lips TM is made in the beautiful Northwoods of Wisconsin by Bath and Body Creations exclusively for Happy the Hodag®
Made with local beeswax, organic coconut and olive oils, avocado oil, organic stevia powder and essential oils as named on the labels: Lavender + Sage, Patchouli + Rose + Grapefruit, and Juniper Berry + Cedarwood essential oils.
Allergy Warning: Made in a facility that uses nut oils
NET WT .15 oz / 4.25 g
Mails FREE via USPS
Essential Oil Lip Balms : Aromatherapy for Lips